How Do You Build And Manage A Remote Sales Team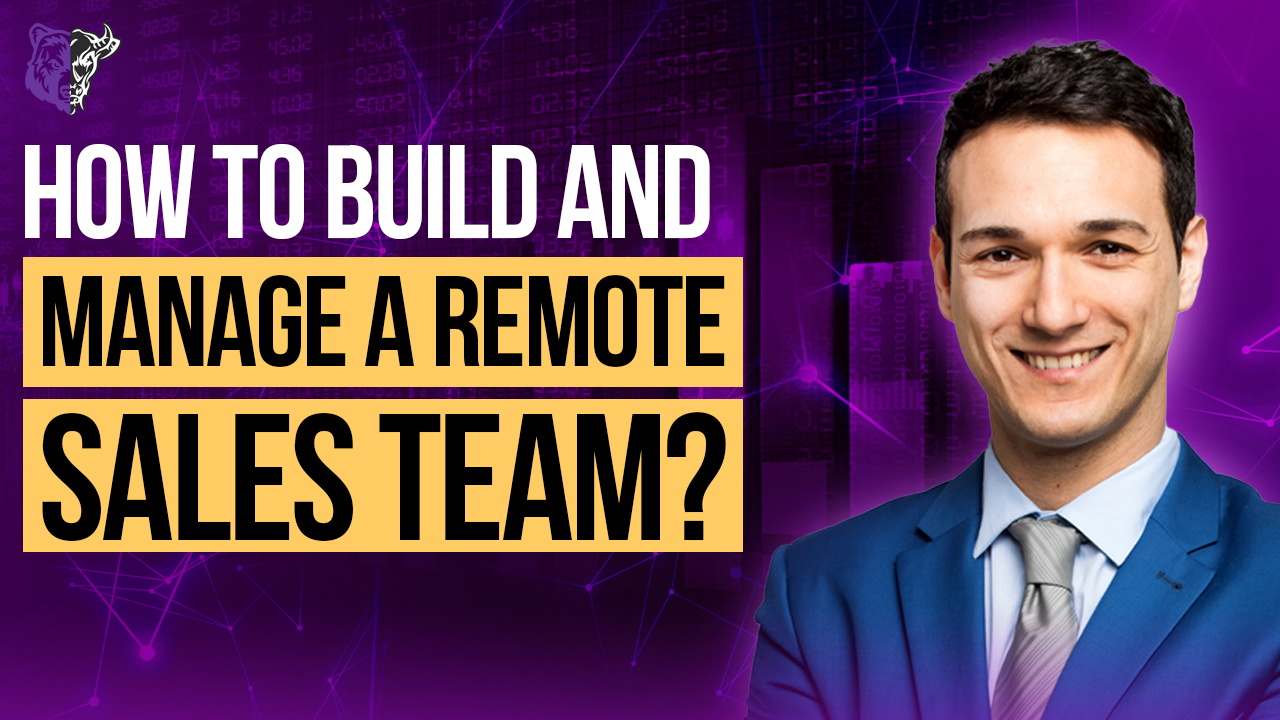 You could have the best of both worlds. Remote work can be rewarding, but it is no walk in the park. The changes may be too much for your team to handle if they are not used to adjusting to change.
While many employees enjoy this new remote option, it's also a huge change that presents challenges that your team may not have faced before. Throw in a global pandemic, and suddenly, working from home becomes an option without any time to prepare, which can lead to more of a burden than a blessing.
Luckily for you, BBC Member, we've produced a list of the best ways to build and manage a remote sales team. Remember, the first step is completing any of these amazing blogs. Second, take action, even if it's imperfect action.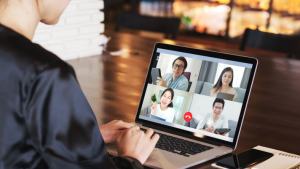 As a manager, it's important to model the behavior you want your team to follow. Working in a highly unstable and uncertain period is no different. In order to smooth out the transition for your remote workers or optimize the experience for your team members who have been in remote work at one point, you need to understand the hurdles that come with it.
Here are some tips that sales leaders suggest for setting up a successful virtual sales team. For example, depending on how you typically work, you may need to adjust your management approach and incentivize your employees differently in order to get the most out of your sales force. But first, what is a virtual sales team?
A virtual sales team consists of salespeople who work entirely remotely. There is no common office space for this team; every sales rep works on their chosen location. Some of sales reps may be living in California, while others are based in Massachusetts.
With virtual teams, there are no hybrid options — it's a digital model in which each member has the option to be remote or in-person, depending on their needs. Unlike hybrid models, virtual sales teams cannot afford to be present in office spaces.
With virtual teams, there are no hybrid options — it's a digital model in which each member has the option to be remote or in-person, depending on their needs. Unlike hybrid models, virtual sales teams cannot afford to be present in office spaces.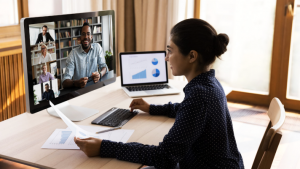 Salesforce found that there is a 46% chance that salespeople are going to be selling over Twitter, video chat, and remote access to customer data within the next year.
Many companies specifically focus on large benefits, including the convenience of being able to find a specific talent anywhere and the cost-effectiveness of not having to pay office rent. Additionally, many employees prefer working remotely versus traditional office-based work.
However, with the implementation of virtual sales teams, future technology brings many challenges that are unique to their department.
Challenges of Virtual Sales Team
Even for traditional managers with a physical workforce, there can be some uncertainty about how to manage employees in a virtual setting. Some challenges managers face when working remotely include:
We should know when we need to turn off: Feeling pressured to always be available or feeling like we must always work.

Employee retention from a distance: How to keep team members engaged and productive.

Collaboration is a challenge when all parties are not present in person and cannot easily meet, like at conferences.

Communication. With proper communications, workplace productivity improves, and morale improves. Communication is a tool that helps mitigate productivity losses due to human error due to miscommunication.
In a large team of remote employees, it is up to the manager to set the tone. This means providing them with all the necessary tools, such as access to training and holding employees accountable for their participation in important communications. It is also important that the manager proactively sets expectations for team members from day one.
Unlike a less frequent communication cycle and honest check-ins, you won't be able to motivate, monitor, and troubleshoot with your salespeople. It's better to over-communicate so that people feel shared and connected within your company.
Scheduling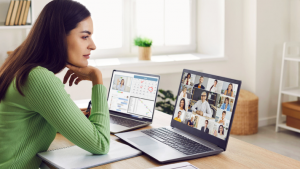 When your team is geographically uncooperative, it can be a headache to schedule a meeting. Sales reps might work from home (as long as they have a good internet connection), but you may also need to account for different time zones and the busy schedules of your team members.
Morning and afternoon calls for workers are traditionally 9 to 5 since this is a general time slot. It's easy said, but trying to set meetings at different times can be difficult. You may need to consider rotating days or plans for team meetings with only the day indicated in order to accommodate different team members in different parts of the world.
Culture
As for team members, bonding is an important part of company culture. When employees are unable to spend time together or share in conversation at the office water cooler, a sense of comradery can often manifest while also sparking friendly competition and motivating individuals.
One in five remote employees struggles with feelings of isolation and loss of culture. In fact, in less than two months, one-fifth had a decrease in communication with coworkers that went often mistaken for loathing (19%) and disconnected from colleagues at the end of the day (22%).
Most remote sales teams only include a few people, and one of them is likely to experience negative feelings from their work. Building an open, positive culture can help mitigate these feelings.
Another challenge is the ability to create a similar sales floor culture in a virtual setting. Mark Birch, Principal Startup Advocate for AWS, told me that this is one of the biggest challenges digital sales leaders face.
"The transfer to remote was a serious in mental modes for sales leadership when it comes to reps learning from one another. Many sales leaders feel that the in-person experience is the best way for reps to learn because being in the existence of other reps creates a sense of competitive dynamics."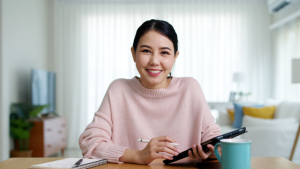 With the Internet offering new opportunities, a large 26% of people don't believe sellers have the skills necessary to effectively discover needs and explore ROI on a website. This shows that for prospects, it is important to know if an online marketing expert has experience in virtual selling.
It's important to provide training materials so that your virtual team can have the best process. With a virtual landscape, the selling process changes. In order to prepare your virtual team, provide training materials they will not find elsewhere.
To demonstrate best practices around building, managing, and supporting a virtual sales team, we interviewed HubSpot's sales managers, and here's what they had to say,
Establish Open Communications Channels
Communication is a two-way street. It's important that every employee of your company knows how to contact you in case they have any questions or concerns. Let them know by replying promptly during work hours, so sales reps know they're able to rely on you for guidance.
Though companies shouldn't always make their employees available, their entire team must know how to get in contact with their manager or each other. Appropriate channels exist for every situation, and members of the company should know how to reach out.
Open communication also requires maintaining an open discussion. You can assess specific issues via email or use anonymity for survey sources like Typeform.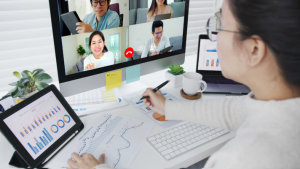 According to HubSpot, 43% of remote workers feel they have a harder time participating in meetings, and 39% feel their companies could have enhanced the shift to remote work by providing better tools and platforms for communication and collaboration with remote workers.
When communicating with a remote team, always over-communicate and let the other team members know you haven't forgotten about them. Say for instance if they send a message but you don't have time to get to it now, let them know that you saw their message and will process it when you complete your current task. If something comes up and made you to stop working on the project, like using a chat app like Slack, set your status so others know that they cannot expect an immediate response.
With clear norms created for communication, you can effectively communicate with your sales staff. You should also make transparency a must-have in your virtual team's culture to be successful.
As the Director of Digital Marketing of FullFunnel, Fabiana Vilsan told us how they've taken over more leadership of their sales teams. They have shown that clear lines of communication are more conducive to discussing both opportunities and potential challenges than a one-dimensional approach. They also know what factors you can coach with feedback in order to elevate growth.
Set SMART Goals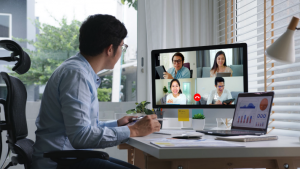 Make sure your team knows what their metrics are and that the goals they are striving for align with your organization's strategic goals. In order to get clarity on these metrics, team members should be asking questions and discussing important core issues in meetings.
Communication is vital when working remotely. Be specific and thorough in your communication with clear milestones, deadlines, and expectations. Use realistic goals, quotas, and KPIs to keep employees motivated while they work independently. As your team expands, job titles will change as well as different types of sales-related tasks like call recordings and contact management.
There are times when data and reporting are not enough. You need to rely on conversations with your representatives to understand how they're progressing towards the goals you set for them. It's important that they trust that you just want what's best for them and know in their hearts that you will never be disappointed in them, no matter how bad the numbers might look!
Fine-tune your onboarding process
Training your teams is one of the best things you can do for company productivity. Ensure you set everyone up for success with an onboarding process. Swift Companies train their employees with detailed onboarding programs that help them feel supported and succeed in their first weeks and months with the company.
You'll want to start off by ensuring that every new hire has all of the necessary documentation about their team assignments and that everyone understands what they have to do in their position. Once you've been able to teach your team all of the required skills, then you can proceed with the rest of your company processes.
Including visual and auditory content in your onboarding can help your team to understand the benefits of your new product or service. Make sure all the resources are on a single platform like Highspot or include an online course to teach your sales reps about how you can increase revenue.
If your team is expected to make calls, you can use a Dialpad to choose completed calls and make a playlist to exhibit successful calls. These playlists are awesome way to do virtual training and can be created around certain themes. They also boost the confidence of new team members who stay involved in all stages.
You can make your onboarding more effective with Dialpad. You can create Real-time Assist cards that teach your reps at scale. When your sales rep finds challenging topics from prospects, RTA cards can provide them with the information to answer customer inquiries. This helps quell doubts and makes new (and even experienced) remote employees more comfortable in their roles.
A mentorship program is an effective tool that can accelerate onboarding, so you get higher returns on your investment. We suggest pairing experienced employees with new hires as mentors because they have the experience and know-how to help build their skills. When allocating mentor roles, we like to give each of our remote workers a buddy who will work with them during their first month.
Optimize Your CRM and other resources for a smoother sales process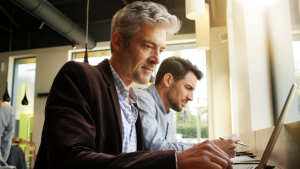 The reason for the data being scrambled is that the person creating the pictures with Adobe Photoshop is using a different tool from the person using Affinity. If you were to picture this, you might realize how bad communication and collaboration could be if different people were managing tasks with different tools.
Now imagine if they wanted to encourage one another and share advice. They would not be able to as different tools are being used. Silos can arise in your company, so you should align your CRM software with other systems your company uses
One example of this is integrating Dialpad with Salesforce to access native calling features, get automated call notes, and log in your calls without extra work.
Creating and using quality software for your salespeople is crucial for salespeople. If everyone offers their peers the use of the same tools, everyone can produce high-quality work and become a top producer.
Without a company-wide CRM, coordinating your sales team would be difficult. If they didn't have one, it would impede their ability to meet their sales goals.
It is worth the effort to align your sales tools. It is not easy to implement changes in an organization, but if you really want to grow your growth, then every team member needs access to recent data and updates from other teams.
Ask Feedback from your Team
A simple employee engagement form can make a big change. Through this you learn your strengths and weaknesses. It's a good idea to send out surveys for your team every quarter so that everyone can submit their responses. Once it's all assembled, go over the responses and use them to help improve your company.
Here are some questions you could ask:
How pleased are you in your current position?

How can we make things easier for you?

Are there any hindrances that stop you from achieving work?

Do you have any tool in mind we should take look at?

How can we optimize your experience with our company?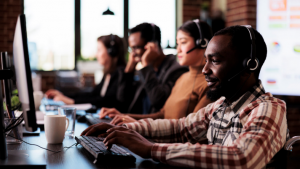 These questions will highlight issues your audience is having. For example, if some people mention that they are having problem with your current CRM, and a part of participants recommend the same tool, you may want to take a look at what they recommend.
When you ask questions about general satisfaction, this can help you learn how to change your management strategies when needed. Like for example, a few of your salespeople mentioned they need more training for their calls. You may pull them aside to have a small meeting so they can get all the help they need.
Team members helping others grow their business with more sales and ways to build rapport is the key to success. With today's pointers, you'll generate specific results and be better prepared for future endeavors.
That's it for this blog BBC Member. Remember to subscribe to our channel, and if you feel like we've delivered value, please share this blog with ONE person. That's right, just one person as a token of your appreciation for the hard work we put into making content that educates and helps you on your mission of building your own fortune. Remember, you can read blog after blog, but it isn't until you actually take action that you'll start to see results. See you soon!
---