Should Your Organization Let Your Salespeople Permanently Work Remotely?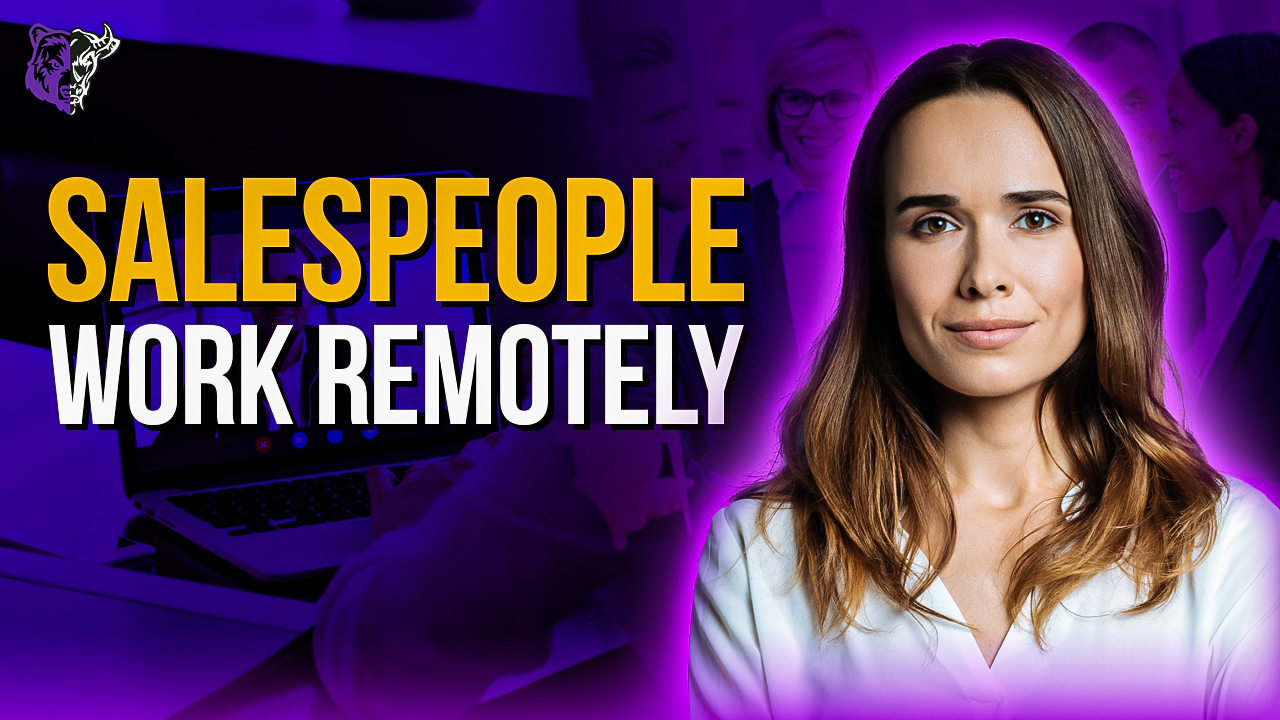 Hello, people. Welcome to the BBC Youtube channel. With the pandemic getting better, companies need to decide whether or not to keep using remote employees again.
BBC members, even with current economic and viral trends, improving sales remains a key business goal. Boosting sales if your company took a major hit due to coronavirus is within your reach. If you want more of this content, subscribe to the BBC Youtube channel and hit the notification bell.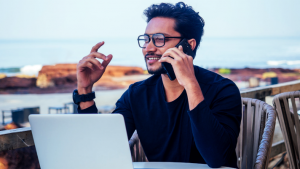 Is your sales team considering full-time remote work? As the exception to a necessity, remote work seems to be transitioning from permission to an option. Part of this is setting up the right environment.
It's not easy to transition a team to remote sales. Working remotely doesn't mean you won't have office politics or commute issues. It also requires proper planning and schedules.
For many companies, it is difficult to switch your sales team to 100% remote, with a brick-and-mortar office. Transforming your company's culture into that of an entirely remote team can be a struggle.
As a remote worker, transitioning to an entirely remote workforce requires some slight changes. For instance, the long-term benefits that come in with the process of going forever-remote can turn into something that influences organizational changes, including company wide advantages.
A recent study shows that workers are seeking more opportunities outside of the office. In a UK survey, 70% of British employees said that remote work was a good idea.
With smart planning, creativity, and tools like digital assistants, there are many natural benefits to working remotely instead of tipping in a traditional office setting. Loneliness being an obvious downside to working remotely can be mitigated greatly with common sense, creativity, and technology with the lifestyle benefits such as freedom and work-life balance should never be underestimated.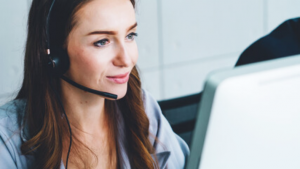 A study from Stanford University found that remote workers are 13% more productive than people who work in an office.
With the automation of remote work, low-cost apps become available for capturing and analyzing important sales metrics such as pipeline management. Also, this is a great transition for documentation including historical learning to demonstrate and improve your own processes.
With the key processes well-documented, your company saves a lot of time on training new team members. This eliminates most of the need to train employees and documents key actions so that they are easily understandable by all team members.
Companies with remote-active teams can benefit from Sales managers with a better understanding of how scientists reach key sales goals.
Remote work is becoming more popular as a result of shifts during the coronavirus pandemic. Traditional beliefs about the downsides have largely been disproved.
The new era of talent-matching helps companies have an advantage in the intense competition for top employees. With HR opening the door to hiring from anywhere, companies are always able to find the best talent available, no matter where they're located or what industry they're contributing to.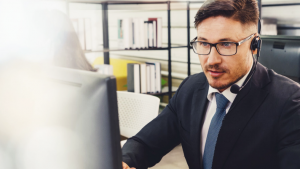 Companies can save $10,000 per year by hiring remote sales team members–barring any physical limitations on company growth. Some companies use the flexibility of having their sales teams work remotely, which allows them to efficiently grow their non-corporeal business.
Remote-first employees are able to maintain the same level of productivity in an improved space with a variety of automation tools.
When you want to gain maximal benefit from your sales team, it's not just about having the right systems in place but also using effective digital tools in the right areas.
The most effective way for a sales team to connect with prospects and leads is through digital or remote customer relationship management systems. Many popular names like Salesforce, Oracle, and Microsoft Dynamics allow sales teams to reduce the infinite variables of thousands of prospects in real-time.
These types of cloud-based systems can provide reliability for distributed workforces managing client relationships. If you are willing to make an investment, researching your potential CRM solutions is worth it.
The CMRM that you choose should be carefully considered because it can have a significant impact on your future success.
Cloud-based project management software gives teams a way to keep track of where their time is spent on projects, while also enabling individual team members to keep track of their time. Applications like Asana and Trello allow for intricate project coordination even if stakeholders are in different time zones.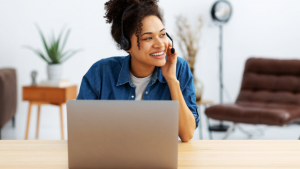 By linking up project management with sales tracking, you can see what works best for each prospect and adjust your strategy based on the scheme.
Choosing the right project management software is recommended because it helps in time and labor efficiency. The tasks are well-organized, aligned, and achieve mutual goals and produce higher levels of effective sales.
High-risk cybersecurity and the need for change in how information is shared lead to companies deploying multi-platform retailers to hunt for security threats. The end result is new, diverse, and distributed cybersecurity solutions that have poor privacy settings.
Mitigating against the vulnerabilities never posed by human employees who work on legacy systems can involve investing in an enterprise IP security solution and deploying VPNs to remote sales teams.
Remote teams are reaping the benefits of telecommuting
With its significant benefits for sales managers and companies, no wonder organizations are embracing it. The companies that invest upfront in CRM solutions and other tools will set their salespeople up for success.
Network engineers will need to consider a fundamental change in their work environment when going remote. Trying to bring over old processes and tools might make things worse.
The benefits of remote working include financial gain, increased productivity, and the opportunity to turn processes into assets. It is an effective way for a sales team to close more deals.
Hundreds of professionals have been working from home as early as before the pandemic began. Whether it was a corporate decision to reduce overhead expenses, or a personal decision to cut travel times, more salespeople were working from home offices before the pandemic even happened.
With the growing demands of working from home, here are some tips on how to be effective at home while staying positive.
While the opportunities for salespeople are booming, it can become difficult to maintain a positive attitude while working from home. Thanks to B2B Sales Connections, you can work in your pajamas if you don't have to deal with co-workers and meetings everyday.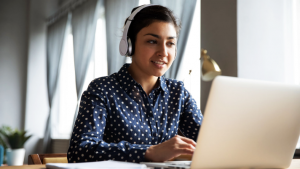 It is suitable to have a designated work area, where you are really at the office. Dedicating an entire room or section of your house is ideal, but you can also dedicate a 30 step commute and spend that time at a desk or table in your kitchen. Family discord will arise if you work at the dining table.
It is important to practice self-discipline and maintain a healthy balance between work and home. If you find yourself becoming burnt out quickly, stop putting in the extra hours at work. At the end of the day, you should make it a priority to be with your family. You wouldn't answer your phone 24/7 if you worked out of an office downtown, so don't answer your phone during dinner while working from home. It is important that you prioritize your time, just as any other business person would do.
Get dressed for work every day. If you work in your pajamas, you will feel mentally relaxed and not ready to go into work. You shouldn't wear a suit to work every day, but at least choose business casual attire so that you don't feel like you're going into work unprepared.
It can be very difficult for people to work alone, especially sales people. They should schedule time to meet and speak with others. Conference calls or webinars are good ways of staying connected with the team, while using Skype provides the opportunity to connect "face to face" with colleagues who may not be located in the office every day. A manager should also schedule weekly conferences or webinars with those who report into their office or do not have a day-to-day presence at the office.
As long as you are working from home, there are certain things that you should do to stay on track. For some tips on keeping your work and home life in balance, see the PC Magazine article about 20 Tips for Working From Home.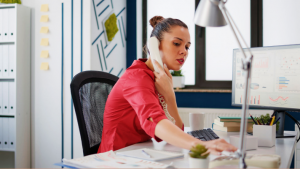 You'll also need to limit distractions and set boundaries with your family. This might involve changing your work environment or investment in some organizational tools.
From the moment COVID was released, businesses in a variety of industries were disrupted. Sales teams started to transition how they talked to customers and each other, as well as how they could work effectively remotely. The result meant that a sales manager's job significantly shifted from training their team, to tasks such as video conferencing and closed-circuit TV for remote workers.
If you need to manage remote workers, try teleconferences and screen sharing. My business partner took care of a marketing department that increased sales annually by 39%, making their work at home office more productive. They created creative ways to handle face-to-face customer meetings when the customer is at their home office too.
Collaboration between different people can now easily happen by using cloud based tools.
Business will definitely be affected as natural disasters progress. The extent of what it might be, however, is undetermined.
There is an experience with companies experiencing a down in business during the summer and holiday seasons.
These busy seasons, when companies advertise and try to get the best product out there, can be very difficult.
Change your sales routine by following the six-step system discussed in this video. When the change feels hard to manage, it's easier to stick to a predictable schedule you're confident in.
No one really knows how life will roll around. Whatever happens, a curve ball will probably come your way soon. The only thing you can do is prepare in advance.
Now that office hours can be limited, working from home has become a growing trend. Creating a space for your work and yourself is super important for productivity.
In the meantime, remember to choose your environment with the objective in mind. If you want to be the best you can be and achieve what you envision for yourself, you should do so indoors instead of outdoors. Company President W. Clement Stone suggested that we should always spend time in comfortable settings and with familiar people as this helps us flourish without feeling overwhelmed.
Island Time
While many aspects of sales are an individual effort, it can be difficult for managers to find the time and bandwidth for support. Most salespeople have a smaller support team, but still feel out of their depth with clients. One solution to this issue is constantly piloting your own process and digital skill set. Self-sufficient means keeping up to date on tools, building and monitoring your own sales funnel and finding new prospects whether they come from a lead generation operation or not.
Office Space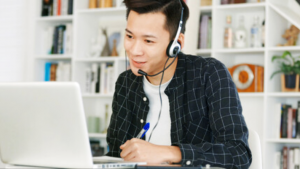 If you want to get the most out of your intense, focused work sessions and need an office that doesn't take up your entire home or a spare room anywhere in the house, set up a space in a nook of your apartment or create one in a walk-in closet. When you're not there working, be sure to let your brain know that the work day has come to an end and relax by doing something entirely different. These subtle cues will help you prepare for quality work when you enter your workspace and benefit other aspects of your life, such as personal relationships.
Narrowed Focus
It can be hard to maintain focus when you work from home, especially when the office is in your house. Try focusing on the task at hand by turning off any interruptions. In a world where everything is interconnected with distractions, it's best to search for quiet spaces to cut yourself off. We live in a modern-day world where the noise of children and dogs can easily overwhelm you.
Either you take control of these distractions or they'll control you. For example, keep a separate notebook on hand and for the next week, write down everything that diverts your attention from work as it happens. You walk into the bedroom to grab a sweater and notice the full laundry hamper, then think "It won't take but a minute to start the wash." Write that down, along with the time it actually took to start the wash — which was more than a minute.
At the end of the week, read through your list and add up how much time is spent on non-work activities during your work day. This includes pausing next to the TV to catch a minute of news, the time it took to rearrange the refrigerator shelf when you went to look for a cold drink and exchanging pleasantries with the Amazon delivery guy.
Avoid distractions and think about the things that you need to focus on. If you have company coming over, make sure someone is taking care of your responsibilities so that you can focus completely on your sales process.
Office Rules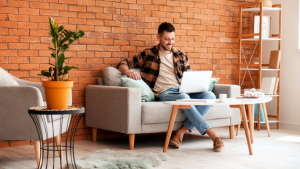 Figure out when you're going to do your work and plan accordingly. Schedule work hours that work best for your schedule and personal life. When you know what time you'll be working during the week, stick to it. Don't make any personal calls during those scheduled hours and stay off social media. It's wise to keep the business aspects of life separate from your personal life. If you have trained yourself to turn the computer off when not in use and walk away from the desk, you can delegate tasks or chores because you will do them once your "work" day is over.
Line Up
With the cell phone so useful, people have a hard time remembering to slow down and focus on tasks. This can be a problem at work as well. Consider adding an extra line to your phone so you don't miss important messages or calls. This is highly recommended in an office setting where employees are simply paid to take their eye off the screen during breaks. Some cell providers charge around $10 a month for this added line.
Process Makes Perfect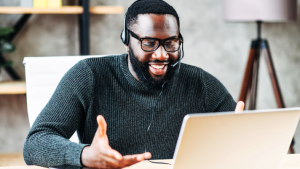 If you're accustomed to having people provide the structure and process for your sales, take control. When you have concentrated uninterrupted time – usually either on a weekend or during vacation – turn off all devices. Go outside on the patio. Grab a notebook and pen and think through how you sell: Prospecting, qualifying, contact, follow-up, pitching, closing post-close handoff. If your company has a CRM (like Salesforce or Outreach), learn to use it to its full potential. It can probably track your prospects, where each is in the sales funnel, last contact, next steps and even send alerts.
 If not, consider subscribing to one yourself (Salesforce single seat option for $25/mo) or use another workflow tool to formalize your process in digital form. Yes, it takes time to type names and messaging data into CRMs but that time will more than pay off in higher sales (and more commissions). Allow some time in your schedule to "clean up" your tools every day. The most effective time is at the end of the day just before you close the shop. Put all of your activities into the CRM to keep things organized for tomorrow's tasks – What is important? What isn't?
Stock the Shelves
If your company doesn't have a central repository for these things, like a GoogleDrive or shared DropBox folder, make one of your own. These file types can save hours to find the updated product specification sheet.
Multitasking Is A Myth: Learn to Single task
Set aside specific time for each of your tasks to make sure you don't miss any important emails; it will definitely raise your response rate. Don't be tempted to "multitask" when prospecting and talking simultaneously.
The idea that humans can do more than one thing at a time — and be truly effective at both — is pure, unadulterated horse hockey. By contrast, modern neuroscientists have confirmed what Publius Syrus said 2000 years ago: "To do two things at once is to do neither."
That's it for this blog BBC Member, remember to subscribe to our channel and if you feel like we've delivered value please share this blog with ONE person. That's right just one person as a token of your appreciation for the hard work we put into making content that educates and helps you on your mission of building your own fortune. Remember you can read blog after blog, but it isn't until you actually take action that you'll start to see results. See you soon!
---