Top 10 Tips on How To Retain Your Best Salespeople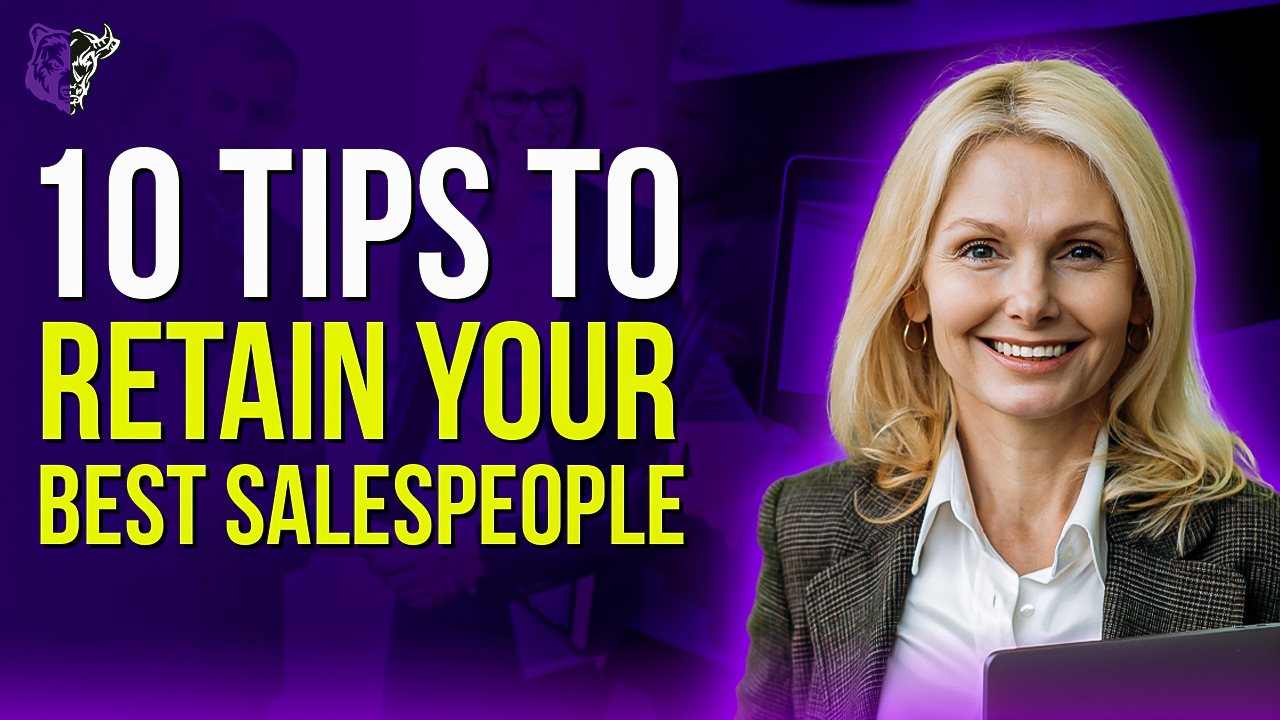 Retaining your highly-skilled team members is crucial for any company striving for longevity. Allowing employees to get ahead with promotions and continually develop their skill sets can keep your company successful.
Progressive leaders look for more than just power and are interested in engagement and connection. Leaders choose to inspire and empower their employees with positive reinforcement rather than direct orders. They recognize that a mutually supportive relationship is the key to success. Leaders lead by example, express appreciation for achievement, and strive to maintain open lines of communication.
Luckily for you, BBC Member, we've produced a list of the top ten tips on retaining your best salespeople. Remember, the first step is completing any of these fantastic courses. The second and more important step is taking action, even if it's imperfect action.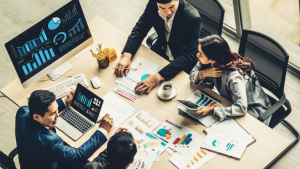 The time invested in recruiting, interviewing, onboarding, and training new employees makes losing staff to turnover exceptionally costly. This is a widespread problem for tech, life science, and retail sales teams. In 2016, Radford reported that turnover rates of tech and life science sales personnel were at five-year high levels and seems like they are not much better now.
You don't need to spend time and money replacing employees. Focus on recruiting better ones by following the advice from this vlog. Focus on retaining your top sales staff by staying flexible, customer-focused, and offering incentivized benefits.
Did you know that moving on requires losing a sales team member, which can cause financial loss? For example, one study estimates the average cost of replacing an employee is $97,690. A few replacements could mean half a million yearly lost sales department revenue and hiring, training, and compensation costs.
Keeping your best salesperson is not just a business tactic; it allows you to maintain long-term profitability.
A study revealed that voluntary resignations account for half of the salespeople who leave a company. Behind these numbers are 33% of employees being fired, 22% retiring, and 13% quitting to focus on other ventures.
Helping a salesperson overcome the pain points of retention can ensure the best performance.
Let's talk about these top ten tips for retaining your best salespeople.
Set attainable quotas and measurable metrics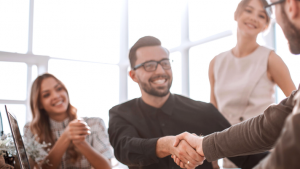 Managing your sales team can be challenging. Working on your metrics, especially using the right tools and technology, will help you make more informed decisions. You can increase profitability and improve customer satisfaction with analytics, data, insights, and information at the ready.
Many sales professionals will leave their company because they feel that their company does not offer the skills required to be successful. They go when they think they don't get enough support from their sales managers, quotas are impossible to reach, and the commission structure doesn't make sense. 
It would be best if you worked with your sales team to ensure they have the right tools to meet their goals. It would be best if you communicated with them and put together a plan on how they envision completing their goal.
Make salespeople feel that they are 'solution providers'
One of the issues the sales team faces is retaining talent. Unlike other industries, competing in the sales field is more challenging because most people think their sales jobs are easy and not competitive. To position themselves as a solution provider to these challenges, we teach others to view themselves as having an essential part in selling a global work culture that works.
Give salespeople the proper recognition.
Establish a system that organizes and recognizes essential work in your company. It offers employee compensation such as incentives and benefits to sustain employees. By investing in their development, you invest back with higher turnover rates, lower costs, and increased loyalty. Gallup's research revealed that employees who do not feel recognized for significant accomplishments are likely to quit within the following year.
Consider these seven things you can do to recognize their hard work: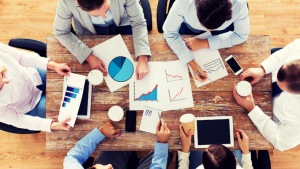 One, recognize them publicly and hand them a certificate of commendation or recognition.
Two, make them feel valued by providing recognition from managers or CEOs. 
Three, conduct a peer-to-peer recognition.
Four, let them know what the customers say about them or let them know their customer's satisfaction. 
Five, give them time off to relax and have a good time. 
Six, give them a monetary reward. 
Seven, give them the promotion they deserve. 
You get creative when asking your sales team what they want. Maybe their feedback is simple ideas or things that won't cost the organization that you can efficiently work into your plan.
Instead of only offering monetary compensation, add more options for professional growth that could include features in the company newsletter and meetings with senior executives. Numerous people in your organization can bring value to each other and would like to be recognized. Let them shine, and they will reciprocate in their way.
Give the proper reward
Many occupations, including sales jobs, feel undervalued and underappreciated for their hard work. These workers need to be rewarded for their products or services that may help a company succeed. Rewards can take many forms, such as verbally thanking staff or providing them with awards. Regardless of what you do to recognize your employees' hard work, there is never any harm in praising and rewarding them for their efforts.
Provide growth opportunities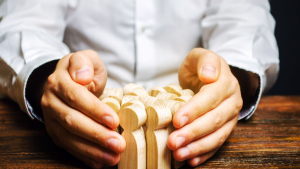 Because companies like to keep their experienced and high-performing salespeople, they offer a clear career path from entry-level employees to leadership roles. They are proactively supportive of leadership skills development in their top performers.
Salespeople want to grow personally and professionally, and savvy managers understand this need and accommodate it by providing a wide range of opportunities. Continuous training and development can motivate employees and often provide a solid incentive to stay with the company.
Promoting from within is both good for the company and the employees. The employees can advance their careers, reduce knowledge loss, and boost loyalty. This allows companies to cultivate their skilled workforce.
For your sales department, it may make sense to look within rather than outside. By examining your current bench of talent, you can find employees who can become superstars closer.
In sales, talent is valuable and must be led with intention. With a clear path to success and increased income potential, talented salespeople typically have training sessions and regular accountability. The clarity of these sorts of meetings provides valuable adjustment opportunities and opportunities to celebrate success or reapply your current talent pool.
Emphasize pieces of training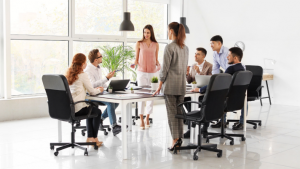 Finding and retaining good employees is difficult because they are trained extensively in quality sales practices. Train your agents well so they can reach their potential.
As a sales manager, it's important to have a training program that is timely, relevant, realistic, and recurrent. Experienced sales managers takes a high premium on training and purposefully design their programs to be time efficient, easy to implement, and unique.
Having no time to help improve productivity will lead to a losing battle. Salespeople are less productive due to not being trained or having downtime.
Without engaging in a productive discussion, it becomes more difficult for high-level salespeople to find new opportunities. Less established salespeople can benefit from the assistance and guidance that their high-level counterparts might provide.
Salespeople, in general, are strong-headed and help to drive the industry. They work hard to reach their sales quota, keep up with their career, or master a skill set. Some salespeople will transfer to different jobs for new challenges and opportunities.
Sometimes, giving your sales team new titles or promotions can be unnecessary so that you can give them new challenges instead.
Find new channels for expansion by expanding your skills. Consider speaking engagements, leading training sessions, continued learning events, or consulting opportunities within the organization.
Engage with salespeople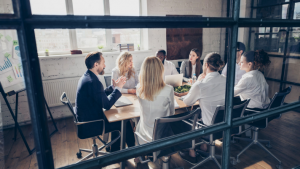 Culture must always be dynamic as soon as it's added to your company, so make sure you're constantly engaging with your employees, asking for feedback, and inviting them to participate in the entire sales process. As your company grows, continue to repeat steps 1 and 2 continuously. A thriving culture needs to align with company objectives and revenue goals.
Employees who feel engaged with their work have a more significant impact on their company's performance than those who do not. Gallup reports that engaged job holders achieve more sales and make quicker judgments, among other benefits. You want your team to be committed and motivated.
Spend time with your employees to let them get to know you, and let's promote company happiness. Bring everybody together for important meetings, reviews, and celebrations.
You can get to know them by simply talking or asking them questions like what's important to them? Are they starting a family? What are the things they do during their free time? Or are they planning to purchase a new home, car, or the latest gadget? 
Know more about their interests and engage them in a way that reinforces these interests. This information will boost your ability to motivate and engage with your readers, leading to a more robust long-term relationship.
Motivate them
Money, awards, and praise can motivate employees to excel. However, in order to keep your team happy, you should find out what motivates them on their terms. They might need a pay raise for more money or time off for time off. Acknowledging their goals will also make people feel valued. When you are aware of how they like to be recognized, you can show them your appreciation with different rewards or recognition.
Offer them support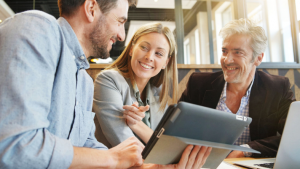 Although it would be wise for salespeople to devote some time to prospecting, the marketing and sales departments shouldn't be looked at as one. When marketing tasks are filled that should be done by someone else, the sales team will likely struggle to excel at their actual job.
You can give your salesforce the best tools to do their jobs with suitable materials. To retain your best employees long-term, ensure that your message and materials address all their needs.
Even if you sell the same product or service, each salesperson should be treated uniquely. Attempt to provide the most appropriate support to each person by giving them the room they need. Apathetic management will lead people to leave, sometimes in frustration and other times because of the lack of opportunities for advancement or professional satisfaction.
Another thing, the skills required to be an effective salesperson are fundamental, but such skills aren't always a reliable way of measuring leadership potential.
Since people need an opportunity to advance, companies must provide leadership development opportunities so their employees can continue growing. Companies must select the best people for management positions with specific goals and give them new and diverse responsibilities requiring new skill sets. 
A sales manager's career and income are critically dependent on their ability to recruit, develop and retain top sales performers.
Agents come and go through the company. However, to consistently retain agents, a well-planned replacement strategy is imperative. The most effective managers acknowledge that new people are constantly coming in and are quick to implement plans for potential replacements. Managers, more commonly referred to as naive or inexperienced, often find themselves baffled by their systems and end up losing the recruitment battle.
Job satisfaction is directly linked to people's relationship with their sales manager. Job exit surveys consistently show this, according to a study.
As a result of their success, award-winning managers understand the importance of treating their salespeople as business partners rather than employees.
Avoid changing compensation plans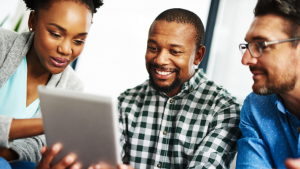 The number one complaint of top salespeople for over 26 years is that their company changed the compensation plan for the worse. A reason for changes or reductions in commissions might attract people enough to keep fighting and produce results. So take heed, and do not make extensive changes without considering your implications.
Salespeople want to work in a professional, rewarding company. Offering your employees incentives can be beneficial – but it is imperative that you choose the suitable method of incentivization. Changing your policies might not position you for success if you are not aware of your audience, current needs, and more.
To retain your top-performing salespeople, it is essential to ensure they are not paid too much and feel appreciated so that you will keep them on board. If your salespeople begin to wonder if their work at the firm would be more lucrative elsewhere, it may be hard to keep them around.
To retain your best salespeople, make sure to maintain open communication. Leaders who are progressive throughout their success recognize that relationships and empowerment are the only way to stay relevant. They, therefore, work to keep the chains of communication open and lead through praise rather than control so that they can build a strong relationship with their teams.
Managers can achieve a more developed relationship with their employees by adopting the principles of enlightened leadership. These allow companies to develop more substantial and more productive relationships, resulting in a much-improved workforce.
Employees with good interpersonal relationships are more committed and content. They will more likely want to remain with the company and forgo other opportunities on their own accord. Encourage your employees to work collaboratively to make each team member feel safe, valued, and comfortable.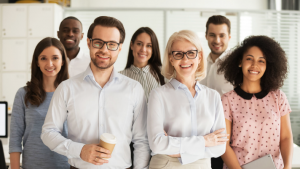 Research has shown that friendship is essential not just for employees but also for businesses overall. This was true at all levels of businesses, although it meshed particularly well with the company culture.
Studies have shown that women who strongly agree that they have a best friend at work are more than twice as likely to be engaged (63%) compared to women who do not (29%).
Sales can be a position that is difficult for those newly entering the field. Still, there are methods to build camaraderie among this new group and reach out to those outside the office to socialize. One way is through networking during office parties and happy hours. Another way is through team retreats.
Getting your sales team to come together, compare notes and share stories can help tremendously in retaining your best salesperson.
You can keep your best salesperson without spending much money by offering them bonuses or additional responsibilities that align with their interests and showing appreciation for their work.
You can boost engagement and connections between your salespeople, other people, and your organization by finding creative ways to get employees involved.
It is about the value and not the price. This applies to the retention of salespeople throughout your organization.
For sure, there's one effective way to retain salespeople in your mind? We will be waiting for your feedback in the comment below.
That's it for this video, BBC Member. Remember to subscribe to our channel. If you feel like we've given value, please share this video with ONE person. That's right, just one person as a token of your appreciation for the hard work we put into making content that educates and helps you on your mission of building your fortune. Remember, you can watch video after video, but it isn't until you take action that you'll start to see results. See you soon!
---